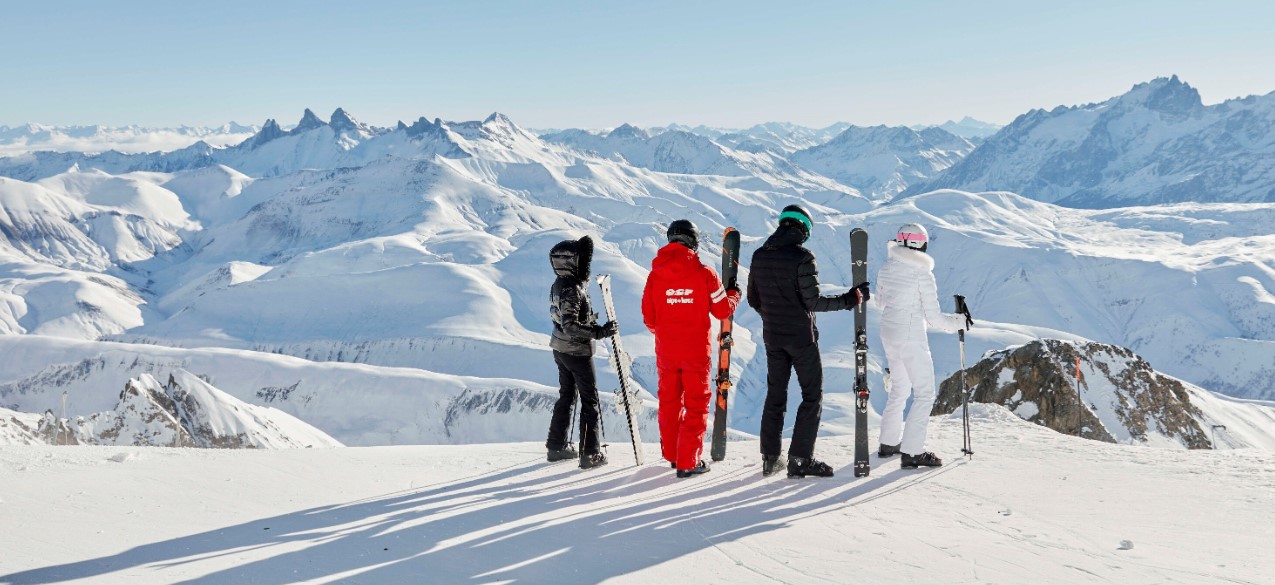 Picture yourself gliding down pristine slopes, surrounded by towering mountains and crisp, invigorating air. It's a dream come true for winter enthusiasts of all ages.
Club Med strive to make your snow holiday effortless and memorable. Imagine arriving at Club Med's stunning resorts, where every aspect of your stay is taken care of. From the moment you step into your cozy accommodation, to indulging in delectable gourmet meals and sipping on handcrafted cocktails at Club Med's bars, Club Med ensure that every detail is tailored to perfection.
But it doesn't stop there. With Club Med's All-Inclusive package, you'll have access to a wide range of sports and activities, from skiing in the legendary Swiss Alps to thrilling snowboarding adventures in Italy. Whether you're a seasoned pro or a beginner eager to learn, Club Med's expert instructors will guide you through the exhilarating world of winter sports.
Parents can rest easy knowing that Club Med's fully qualified childcare staff will keep the little ones entertained and safe, allowing you to fully immerse yourself in the snow-filled wonderland. And for those seeking relaxation, Club Med's resorts offer serene spas where you can unwind and rejuvenate after an action-packed day on the slopes.
Now, let's imagine specific destinations within the Alps that will ignite your imagination. Imagine yourself at Club Med Valmorel, nestled at the foot of the slopes in a picturesque Alpine setting. Wake up to breathtaking views, step outside, and ski right onto the pristine trails. In the evenings, retreat to Club Med's elegant Exclusive Collection Space, ""Le Lodge,"" where luxurious Suites await, providing the ultimate sanctuary for your well-deserved rest.
Or picture yourself at Club Med Pragelato in Italy, perched at 1,600 meters above sea level. Experience the tranquility of the Resort chalets and indulge in the delights of the Via Lattea ski area, where the blend of incredible skiing and mouthwatering Italian cuisine will transport you to a world of pure bliss.
And let's not forget Club Med Tignes, located in the heart of the vibrant Tignes ski resort. Imagine the thrill of conquering the slopes by day and immersing yourself in the joyful ambiance of the resort by night. The vibrant decor and family-friendly atmosphere will make you feel right at home.
In conclusion, Club Med's All-Inclusive snow holidays in the Alps offer an enticing invitation to unleash your imagination and experience the wonders of winter. With every detail taken care of, you can focus on creating cherished memories as you explore the magnificent mountains, indulge in world-class cuisine, and immerse yourself in the enchanting snow-covered landscapes. So, pack your skis, embrace the adventure, and let Club Med elevate your snow holiday to new heights of joy and exhilaration."
Related Posts