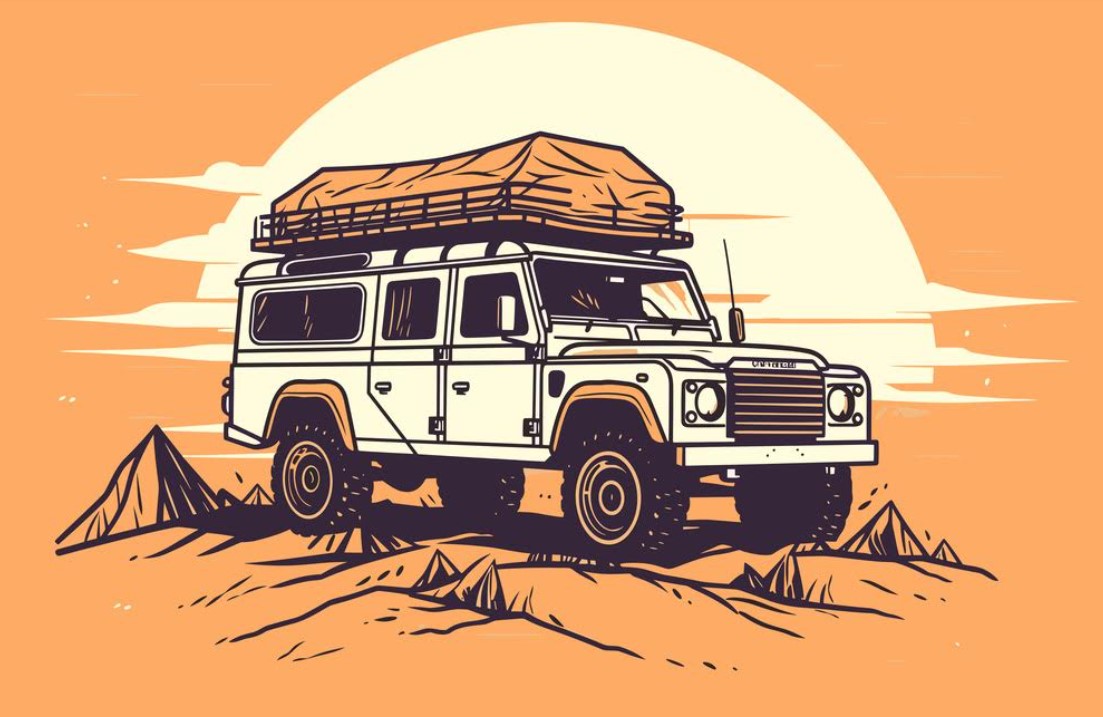 By its nature, overlanding encourages traveling over rough terrain. So it's imperative that overlanders secure everything at the start of the day. Tiedown straps are preferred over ropes and bungee cords. Going one step further, cam buckle straps are an overlander's best tiedown option.
A cam buckle strap is a webbing strap with a metal cam buckle on one end. Straps can also be purchased in different configurations, particularly with hooks and loops for anchoring purposes. But what makes the cam buckle strap so valuable as a tiedown option is the cam buckle itself.
Easy-to-Use but Still Secure
Whoever designed the cam buckle deserves an award. The buckle is easy-to-use but still secure. A well-designed cam buckle strap can be pulled as tightly as a ratchet strap but with more precise tension control.
The key to it all is the design of the cam buckle itself. Some models feature stationary cams while other models, like those made by Rollercam, feature rotating cams. The point of using a cam is to reduce friction between strap and buckle. The rotating cam is better than a stationary one because it reduces friction even further.
Using a cam buckle strap is simple. You thread the open end of the strap through the buckle and gently pull until it's tight. A spring-loaded clamping mechanism applies downward pressure on the strap when you stop pulling. It is released with a button or switch on the underside of the buckle.
Typical Uses for Overlanders
Ease-of-use and durability are two of the top reasons cam buckle straps are the overlander's best tiedown option. But there is yet another advantage they offer: versatility. There are a lot of applications for which cam buckle straps are perfect:
Securing Toys

– Overlanders are known to take outdoor toys with them. Think kayaks, canoes, and even surfboards. All are kept securely in place during transit with cam straps.

Securing Propane Tanks

– Overlanders who choose to make use of propane need a way to secure their tanks without attaching them to their rigs with rigid couplings. The cam strap is perfect for the job.

Camping on the Roof – Rooftop tents are pretty popular with overlanders. Many of them attach permanent platforms to the roofs of their vehicles, then secure the tents with cam straps. It works better than using ropes.
Hanging Up the Laundry – Overlanders appreciate clean clothes like everyone else. Hanging the laundry out in the middle of nowhere is easy when you have a couple of cam straps lying around. Just string them between two anchors and you are good to go.
Hanging Up the Food

– When overlanders choose to camp in the general vicinity of hungry bears, hanging food out of reach is a good idea. Cam straps work here as well.
It is pretty clear that cam buckle straps are versatile enough to meet almost any tiedown need an overlander might have. Nonetheless, completely abandoning rope and bungee cords probably isn't a good idea. There are some applications for which cam straps would be overkill.
Quality Is Worth a Higher Price
As versatile as cam straps are, you still need to be careful about what you buy. Straps come in all different sizes and at different price points. Just know this: quality is worth paying a higher price for.
Overlanders who want the most value for money should choose a respected brand. Rollercam is just one example. There are others out there, so finding one should not be too difficult. The good selection of cam straps on hand means an overlander's tiedown needs can be easily met.
Related Posts