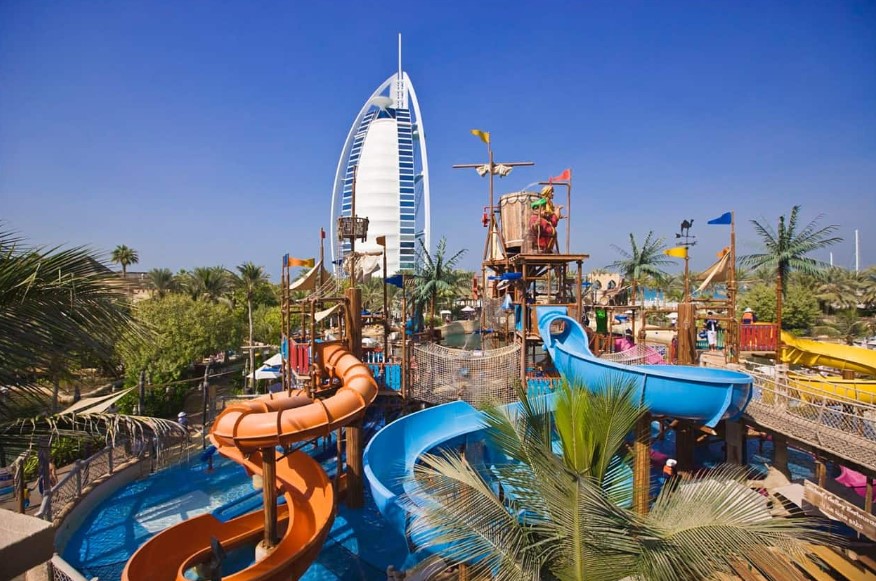 This is a fabulous water park that you must not miss out on your visit to Dubai. This park is located very close to the Burj Al Arab and is not difficult to find. What you are going to love about this park is that it offers more than 30 rides that will keep you excited for hours, and your kids will love this place too. The park uses sophisticated technology to offer the best entertainment for visitors. Are you keen to learn more about this wonderful park? Well, let us get started right away.
6 Strong Reasons For You To Visit Wild Wadi Park In Dubai
Here I am going to share 6 key reasons why you should visit this wonderful water park but make sure to get the Wild Wadi Water Park ticket offers when going in group, so lets start: 
1. Tantrum Alley
This place has the best tornadoes and waterslides, this is a very popular ride in the waterpark, and you are sure to love it. This ride is perfect for people of all age groups to go on.
2. Master Blaster
This is another fun zone in the park, where you are elevated at least 15 meters in the sky. You can choose between Falcon Fury, Falaj Fury, Jebel Lookout, and Wadi Basher. This aquatic rollercoaster will leave you craving for more.
3. Burj Surj
This twin waterslide will give you the thrill of a lifetime. Enjoy every minute of the ride and then end up in a mini pool. This is my personal favorite and I am sure you are going to love this.
4. Jumeirah Sceirah
This is a really tall slide measuring 32 meters, traveling at a speed of 80 kilometers per hour while getting a beautiful view of the famous Burj.
5. Great Restaurants
The one thing good about this park is that it has fabulous restaurants in it. And you are going to love them to the fullest. Always take the wild wadi waterparks tickets offer by using the coupon code. Here is some information on some of the fabulous restaurants.
Juha's Kitchen-

Do you crave some chicken, burgers, and French fries? Step into this place and give your tastebuds a massive treat. You can also order healthy salads in case you do not want to pack on those extra pounds.

Leilas-

If you are very conscious about your health, step into this place and treat yourself to a healthy diet comprised of salads, fruit juices, and fruit salads.

Riptide Pizza

– Come on! Everyone loves pizza, here you will find many varieties of pizza that will leave you spoilt for choice

Smoke House

– This place has a strong reputation for serving the best American fast food that you have ever tasted.
6. Other Attractions Nearby
The great thing about this park is that it is close to other tourist attractions that you can visit once you are done spending time in the water park. You can head to attractions such as Burj Al Arab, Jumeirah Beach, Skyview Bar, and Souk Madinat.
These were the 6 key reasons why you should visit Wild Wadi Waterpark in Dubai to have the time of your life. You can visit almost around the year as the temperature remains usually high. Last but not the least, you are not going to be disappointed with what the park has to offer.
Related Posts